Taxi classification
We classified the most common taxi services into
5 classes
- ECONOMY, STANDARD, COMFORT, XL and BUSINESS, though not all services listed below are available in every city. Each class has a different rider capacity, a different cost, and a different purpose:
ECONOMY
Approx. example: UberStart.
Economy cars are typically compact sedans like the VW Polo, Daewoo Nexia and similar.
STANDARD
Approx. example: UberX.
Standard cars - regular sedans like the Toyota Prius, Toyota Camry, Honda Accord.
COMFORT
Approx. example: UberSelect.
Comfort class service usually seats up to 4 riders in cars of premium brands. Audi A6 and similar.
XL
Approx. example: UberXL or UberVan.
Seats 6 passengers. Cars are SUVs and minivans. Usually costs like Comfort or a little more.
BUSINESS
Approx. example: UberBlack.
Typically luxury sedan or luxury SUV. Mersedes E-class and similar.
How to get from / to the airport
How to get to Budapest Airport
Hungary's main airport is not too far from the city. Distance from the center of Budapest to the "Ferenc Liszt" airport - 22 km.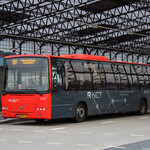 All guides ⟶
Questions & Answers
Do you have coupon codes for taxi services?
Here you will find Uber coupons.
For a full list of frequently asked questions please visit our about us page. If you still have a question or need help, feel free to drop us a line.